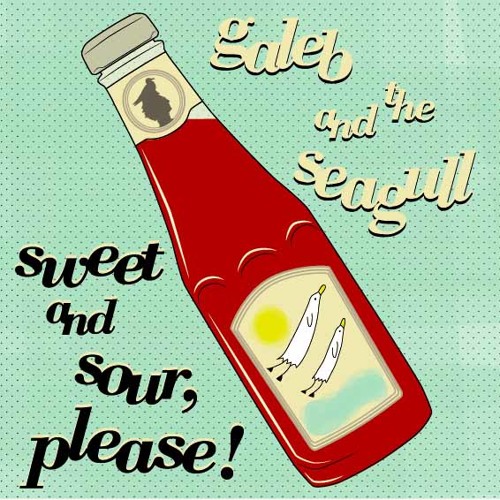 the cover of the last CD
If in these days you are in Berlin, you might hear in the air the notes coming out from the guitar of a young tall guy, curly haired and dressed up in a somehow old-fashion look.
Well, most probably you came across the 100% biological sound of Galeb and The Seagull, as its author Goran Erjavec loves to define it. Chords and words meant to put together the puzzled feelings that the rhythm of a frenetic way of life tend to scatter around.
Galeb and The Seagull is the nickname he chose to label all his work, on the records sung also by his sister Gaia. Galeb and Seagull meaning the same marine bird, the first term is Croatian.
In the premises of Alexander Platz, in Mauerpark or at one end of the Turkish Market, always more people stop to follow the fly of Galeb which brings on the heights of genuine and peaceful reflection.
It is not by chance the considerable presence of children among his listeners. They are often the first to recognize the place where their serenity will never be left alone against the gusts of rough winds.
Goran has a big wish: to let his music be known. For this reason he will keep on playing facing the cold and darkness of the upcoming winter.
You can freely download and listen Galeb anf the Seagull Music on

Sound Cloud

:
Get to know other appointments to the official

Facebook

Page:
Selection of video from his

YouTube

channel:
Niccolò